The year of 2017 is definitively going to be (and has been) a year of great impact for THE CEO MIND Foundation and it's programs. For the summer of 2017 we are bringing something special to Baton Rouge, La. We are gearing up to launch a Youth Education & Volunteer Training Center that will directly help serve the needs of thousands of youth and community members immediately.
With the community development and outreach work we do which includes a regular weekly event in which we feed and engage kids in the community, we have come to need more storage space for the materials & goods we use and distribute. This facility will be used for that as well as :
STEM Technology Training
Urban Gardening
Cooking Classes
Basic Carpentry Training
Multimedia
Photography & Film
In addition to our direct work in communities and neighborhoods in specific geographic areas, THE CEO MIND Foundation has developed processes, programs and technology that is geared specifically toward having a positive impact on minority communities and youth. It is our goal to share such methods with other organizations and volunteers. The addition of this facility will give us the ability to train onsite and spread like wildfire through our communities.
We are reaching out and asking that anyone who wishes to see the world a better place and have a positive REAL impact on our youth and minority communities help aid us in the completion of this project. We need your financial assistance in making this happen.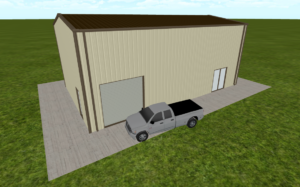 The target goal to complete this project is $85,000.00 and includes :
Erection & Construction of Metal Building
Interior Finishing
Furnishing
To give to help support this initiative please give using the button below:
Donations are tax deductible
Please share this with others and encourage them to give to the needs of OUR youth to help build OUR communities.